Joined

Feb 17, 2015
Messages

6,412
Reaction score

5,514
Location
Spin Magazine has published a new drumming list, highlighting 10 drummers who took successful bands to new heights.
Unfortunately, Spin's editors elected not to rank these 10, but I think we all know who is at the top, Travis Barker!
From Spin:
The Beat Of A Different Drummer: 10 Albums Where A New Drummer Put A Spring In The Band's Step
A new drummer helped Nirvana, Blink-182, and Rush click their definitive lineups into place
The drummer is the job in a rock band with the highest turnover rate — a cliché lampooned memorably in
This is Spinal Tap
. And if it takes a few albums for a group's definitive lineup to click into place, the drummer is often the final piece of the puzzle to arrive. But it's often that change behind the drum set that makes a good band great, thanks to the addition of faster, louder, or more complex rhythms. Sometimes a versatile percussionist can even expand the band's sonic palette and contribute to the songwriting.
Here are 10 albums where the arrival of a new drummer marked an important transitional moment in an artist's catalog
Nirvana "Nevermind" -- Dave Grohl
Rush "Fly By Night" -- Neil Peart
Bruce Springsteen "Born to Run" -- Max Weinberg
Sonic Youth "Evol" -- Steve Shelly
Sleater-Kinney "Call the Doctor" -- Janet Weiss
Blink 182 "Enema of the State" -- Travis Barker
Pearl Jam "No Code" -- Jack Irons
Elvis Costello "This Year's Model" -- Pete Thomas
Oasis "(What's the Story) Morning Glory?" -- Alan White (Not the Yes guy, I don't think)
Superchunk "On the Mouth" -- Jon Wurster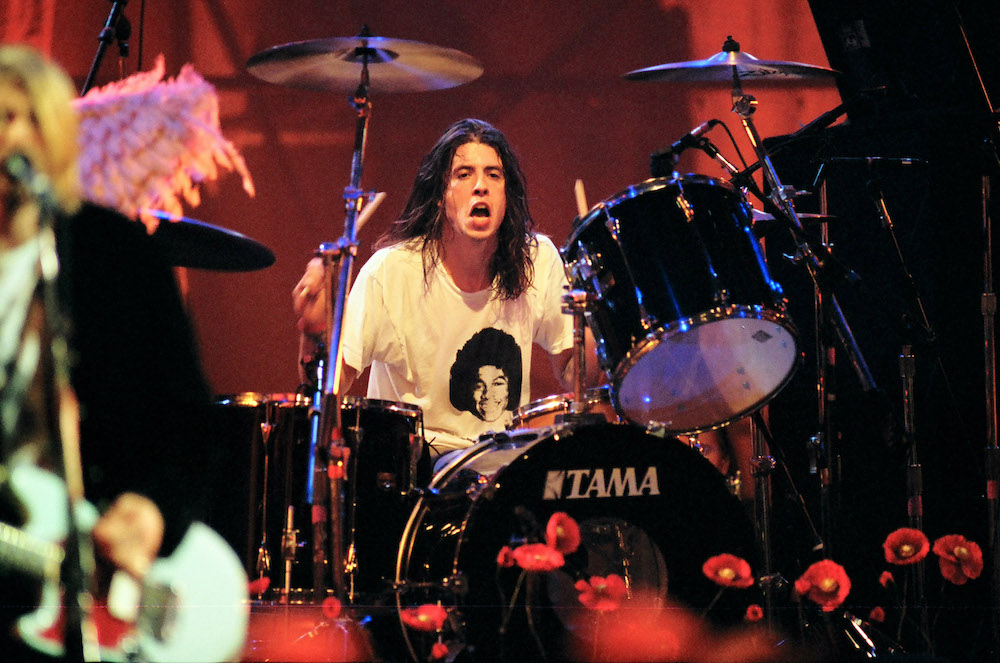 A new drummer can be just the shot in the arm that a band needs to break out of a rut and take the next step. Here's 10 times that happened.
www.spin.com