Joined

Aug 24, 2010
Messages

1,982
Reaction score

157
Location
New, an Anchor Audio powered PA speaker with built in mixer is $1200 to $1500. The current version of the one pictured below on the left is $1626 at Sweetwater. They are the standard for event planning including canned music as well as (human) speakers, it's the system used at White House events. It's made in the USA, or at least the older models I have bought are. It is very well designed, built like a tank, just screams quality.
The first one I bought, an MP5500A Extreme, was $35 on Craigslist. The pair (Liberty 6000 powered master and 6001 matching slave) I picked up Saturday off ebay (local pickup only) was $67. This latest purchase includes battery or AC operation and wireless microphone support. Replacement batteries are relatively inexpensive. All have been in very good condition. I just won an auction this morning for one of Anchor's $320 wireless microphones like new in box for $31.
My best guess is that this is all the result of marketing: they don't target musicians and musicians don't know about the brand. Event planners buy new. Does anyone have more insight?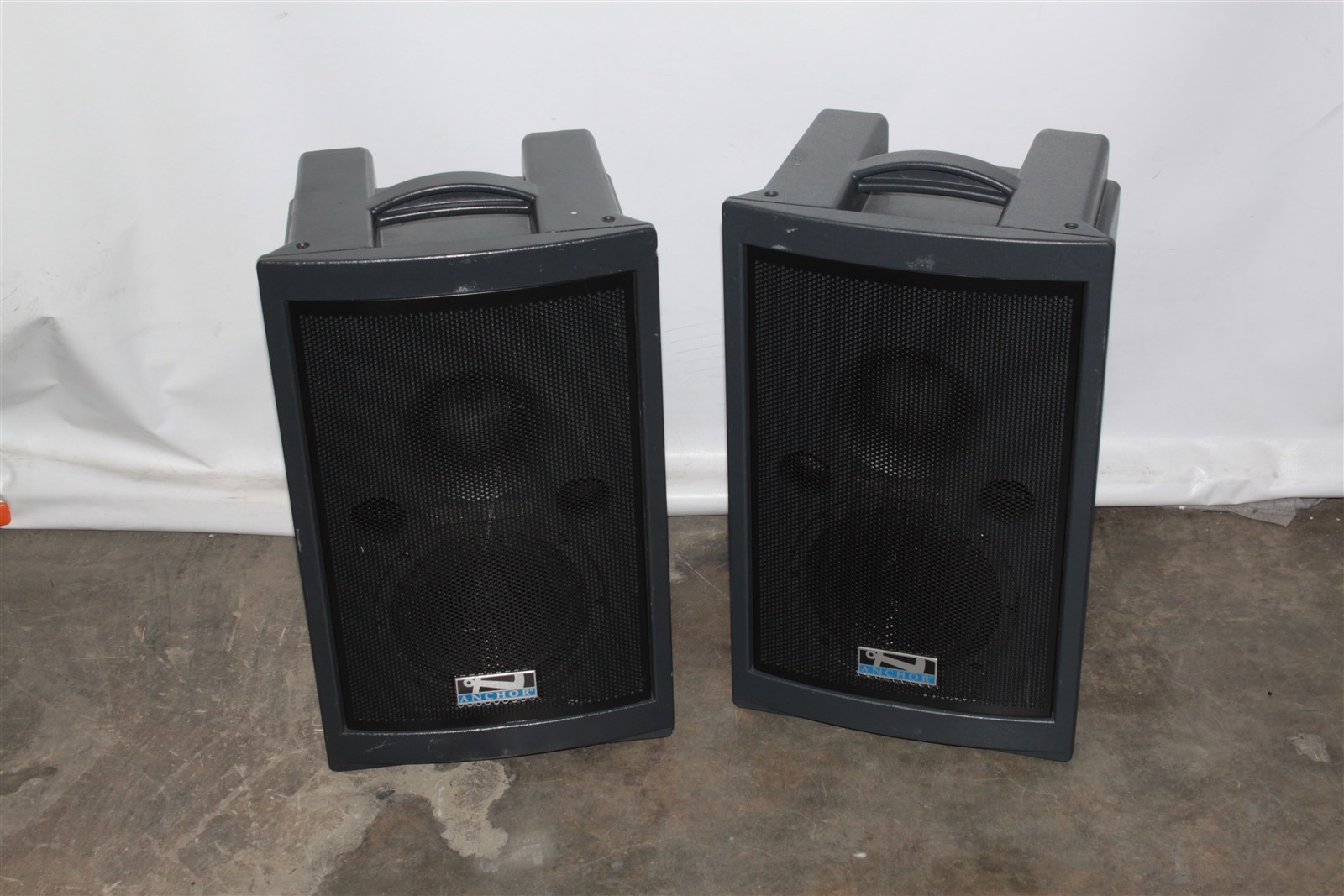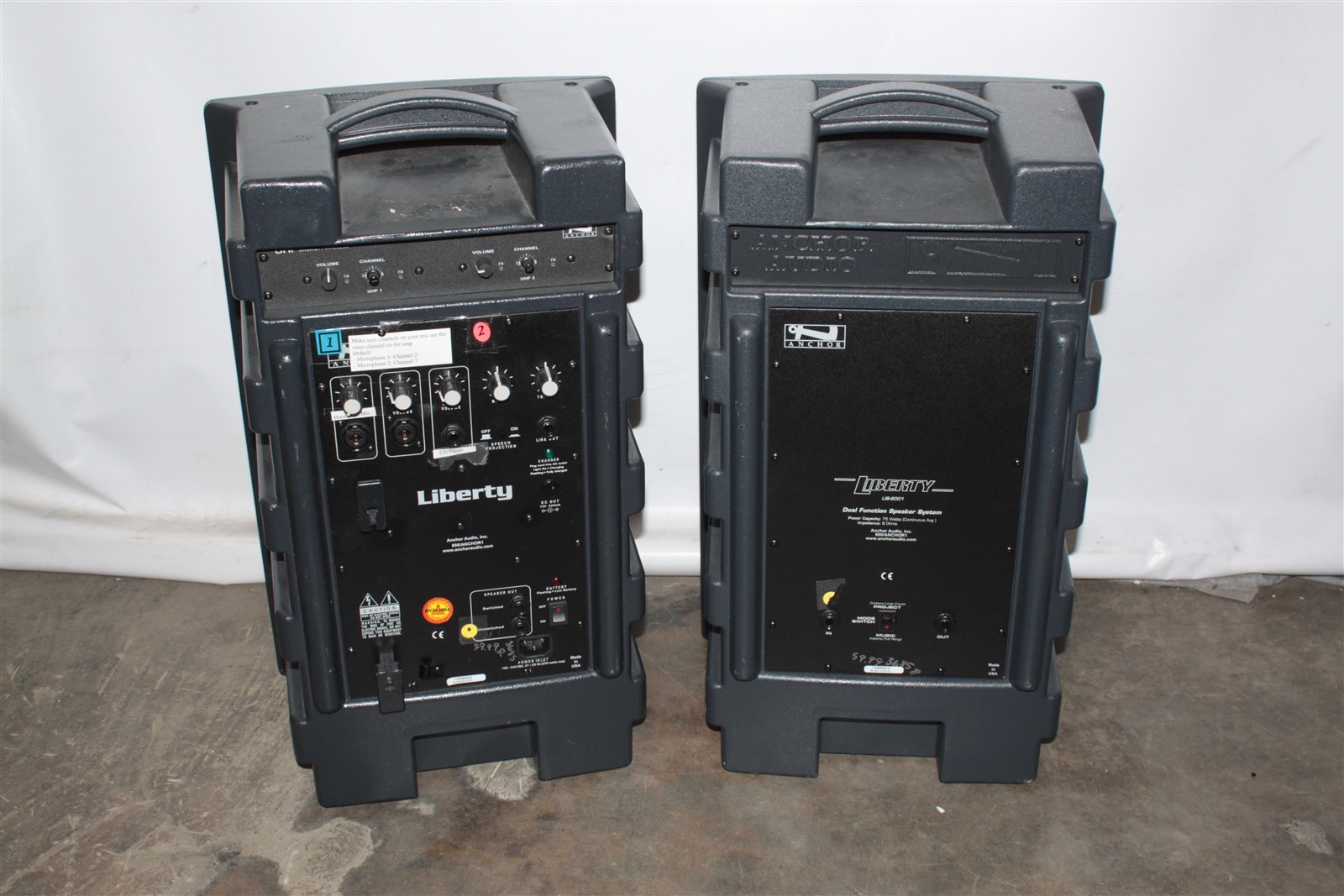 Last edited: