What is the general verdict on these? I know they only made a few for a while, so the old ones might be collectible - but soundwise? I'm asking because there is a new version at a big online store in Europe.
I didn't find a sound demo of a bronze BB online, so I might have to deduct from a lacquer-finish one. Sounds very nice here:
What would the sonic difference be between the black nickel finish and a lacquered one?
What's the difference between those finishes with brass shells?
Here are a COB and a lacquer finish brass one, sounds really close, if not identical?
On a side note: listen to this Supra and BB comparison, really close: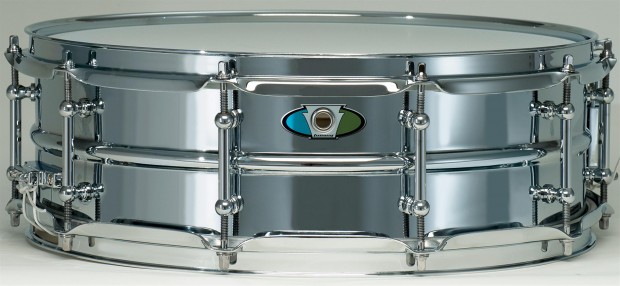 Ludwig Metal Snare Drums Since 1977, the world's most widely read drum magazine: in print, online, and the Modern Drummer app. Where the world's greatest drummer meet.

www.moderndrummer.com
Took me a while, but I'm pretty sure this is the same file twice. If you loaded them into a DAW, I bet the waveforms would be identical.
Last edited: