Wow! I saw Springsteen opening for Black Oak Arkansas on January 19, 1974 at the Kent State University Ballroom. I had never heard of him, and had gone to see BOA (Hey, I was 16, and I REALLY went to see Tommy Aldridge!).
Even at that tender age, I had to admit the unknown-to-me opening act blew BOA off the stage (except Tommy's solo!!).
Of course, when Springsteen and the East St. Band went on to super-stardom, I always assumed I had seen Max way-back-when. In looking it up, Vinnie was fired in February of that year, so that's who I saw with Bruce. I never heard of him until today!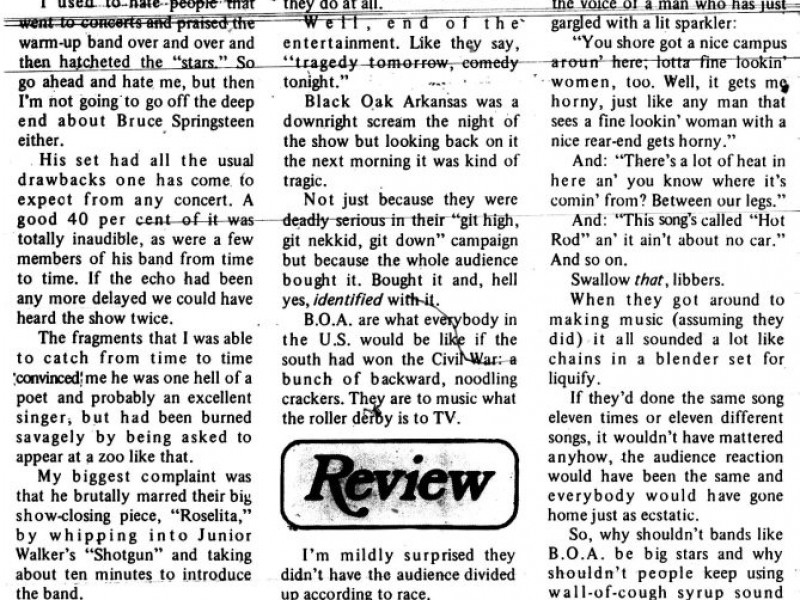 Check out the latest community post from one of your neighbors. (The views expressed in this post are the author's own.)

patch.com