Joined

Feb 17, 2015
Messages

3,709
Reaction score

1,520
Location
Musicradar.com has helpfully changed the subject... since we're all tired of "The Tiger King" at this point ... by publishing a list of 12 Epic Reads for Drummers, featuring new and old books all aimed at drummers, despite the old joke that goes, 'What do you call a drummer with half a brain? Gifted!'
Rather than negatively focusing on the revelations in the new exhaustively researched Buddy Rich book "One of a Kind" about the period when he publicly burned his drum sticks and embarked on a less-than-fully-successful stint as a singer, I'll celebrate the many positives available here:
"Notes and Tones" by Arthur Taylor seems like a fascinating set of musician-on-musician interviews with some of the biggest jazz drummers focusing on topics like free jazz, drug use and the Beatles.
The Buddy Rich book apparently concludes that BR possessed humor, wit and warmth too.
There's no mention of personal warmth in the description of "Ginger Baker: Hellraiser," but I have to hope the book contains his reaction to first hearing the old joke, 'What do Ginger Baker and coffee have in common? They both suck without Cream!'
Keith Moon probably told that joke, but there's no record of it in "Dear Boy: The Life of Keith Moon," which should have been adapted for a movie starring Mike Meyers 30 years ago. Shame, it's too late now.
There's Neil Peart's "Ghost Rider" that, unfortunately, sheds no light on the brief career of Erwig Chuapchuaduah, who played steel drums on "Spirit of Radio" alongside The Professor.
Finally, "I'm Not Dead Yet" is the curious title of Phil Collins' autobiography. According to Musicradar, he addresses the disasterous Live Aid performance, but I guess we'll have to read it to learn what could have possibly possessed him to create, produce and actually show his own face in the trainwreck that is the "Illegal Alien" video or to re-marry the woman he paid the largest alimony settlement in history to a dozen years earlier.
Happy reading. Let us know if you've read any of these or if you know any good drummer jokes.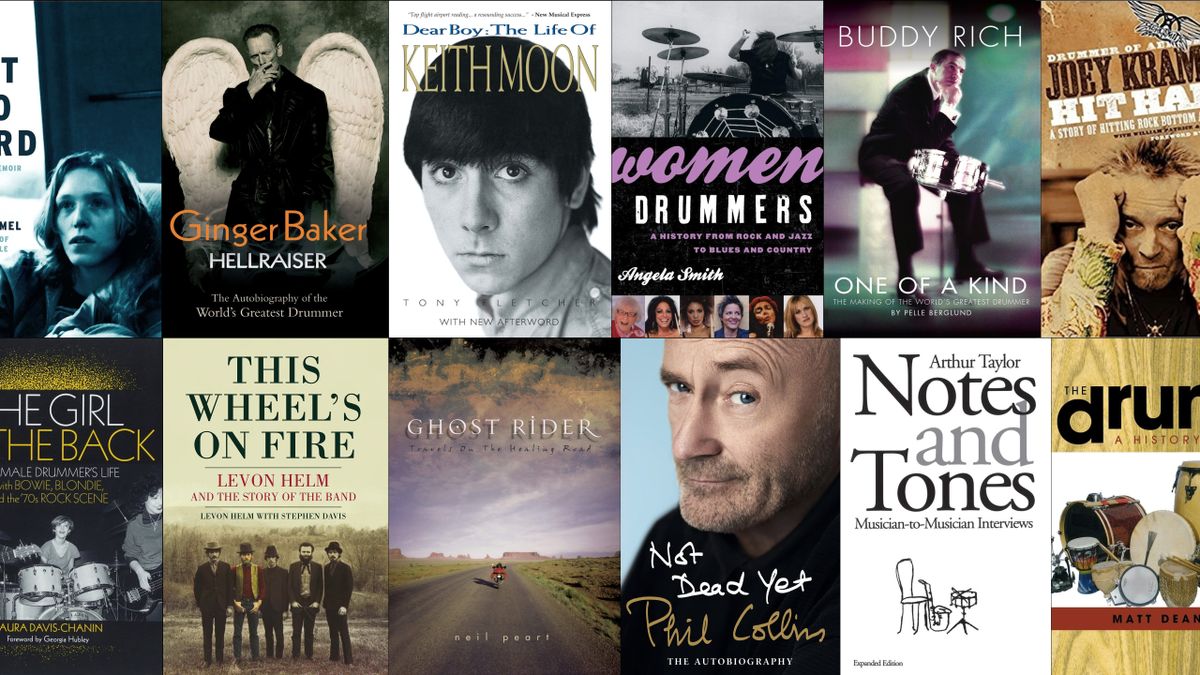 Learn about the history of drums, celebrate female drummers and get inside the minds of Ginger Baker, Neil Peart, Keith Moon and more
www.musicradar.com