Slingerland set that appears to have belonged to Gene Krupa is listed on ebay. Looks right. I don't have that kind of extra cash but if it is legit it would be a great set to own.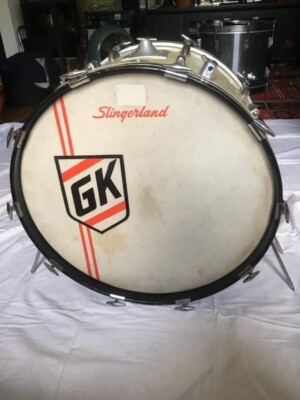 1950's 60's Slingerland Drum Kit. I have owned this kit for about 10 years. Have 2 Slingerland cymbal stands. Black & Gold oval Badges. And yes is was owned by Gene Krupa look at the bass drum head.
Anyone know any history on this? I'm guessing it should be in the recent book on Gene's equipment. I'll have to look it up when I get home.