This is my 1995 Weber--made in America. She has been so reliable I thought I'd finally give 'er a facelift. I've replaced the "flavorizer bars" and grill racks a few times over the years, but that's about it. The old ones were porcelain coated steel and would rust apart in Oregon's weather every three years or so. The current replacements are stainless steel, and they've lasted over 3 years so far with no end in sight. I recently replaced the gas tubes, drip tray and pan, and igniter. So cool that parts are still available.
I was able to clean the baked-on grease from the red powder coat with 240 wet-or-dry and a ton of elbow grease. it didn't scratch the finish. I used 4 coats of black high heat paint on the side and bottom surfaces. I stained the wood slats, then covered them with 4 coats of Urethane.
Just like vintage drums and vintage cars, I strongly feel they don't make barbeques like they used to. This cost me $450 in 1995, and I've put less than $300 into over the last 18 years. Courtesy of my neighbors, I've seen the newer stainless steel off-brand models and, as well, the high end Duchenes lasting only a couple of years, with kettles warping from the heat, and cheap bits and pieces falling off due to rust.
And the new Webers--which I've heard are still very good--cost nearly $1,000 and are made in China.
Here's to 18 more years of good grilling...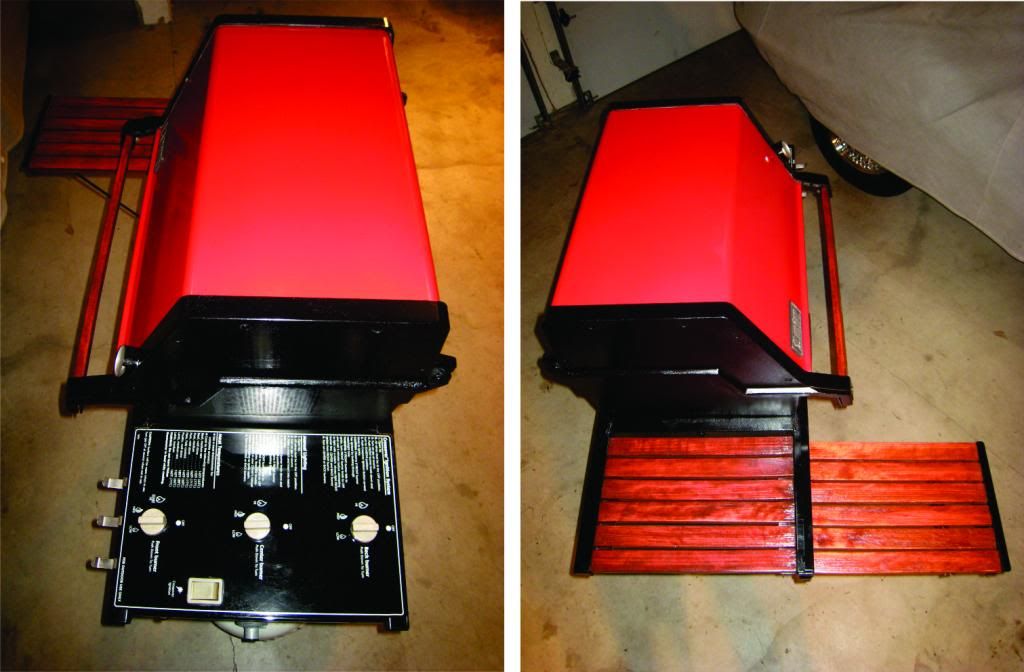 Its Dharma: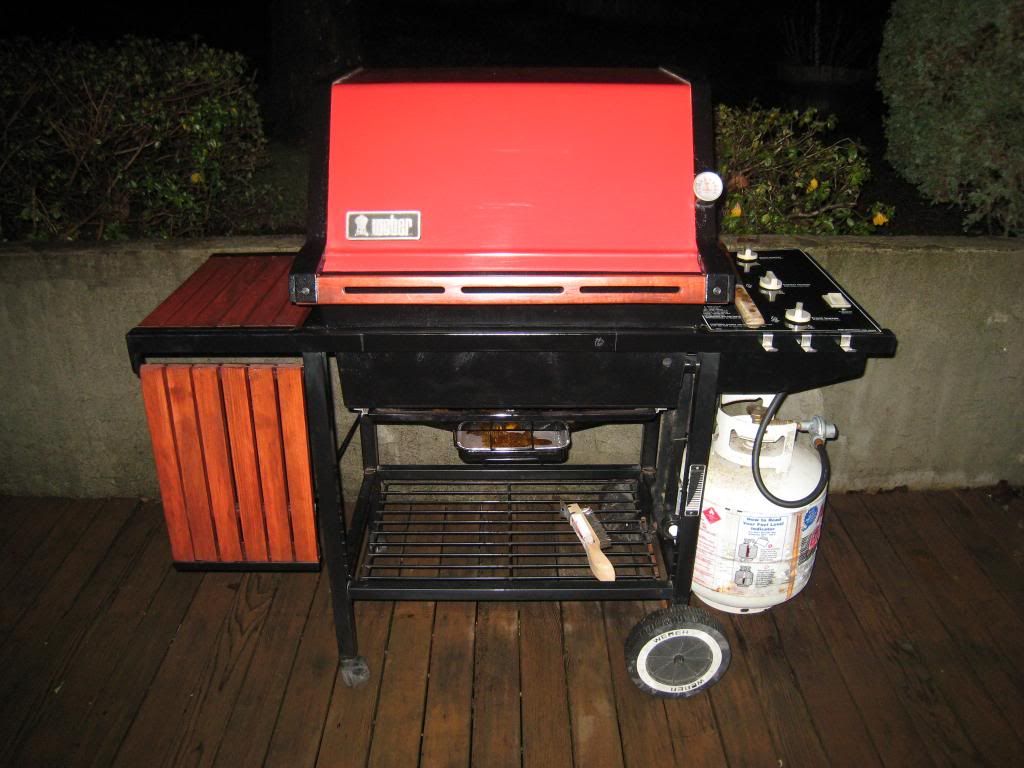 ...and, tonight only! Tommykat's Famous Barbeque Chicken--