Joined

Feb 17, 2015
Messages

4,958
Reaction score

3,268
Location
I'll admit that I've been harsh on Mike Portnoy over the years by, for example, writing that he joins and quits band with the same frequency I change my socks. I've said seven women -- at the most -- are at the gigs he plays and all seven ask "When is thing going to be over" within two songs (or 45 minutes). I've made unflattering references to his hat size.
But, I'm a huge fan of how he helped an Indonesian kid who shot to fame on YouTube drumming Dream Theater songs a drum set stitched together from old buckets and drum heads fashioned out of paper plates and shipping tape. It essentially looks like a "Gilligan's Island" drum kit the Professor cobbled together using items he found washed up on the beach.
YouTube's comments section was filled with people practically demanding Portnoy buy the kid a drum set ... Not sure why they didn't ask Mike Mangini -- who has an actual paying job at Berklee -- but Portnoy came through ... paying for the kid to make the 20-hour trip from his remote island to the nearest drum shop to pick up a drum set worthy of his skills. It almost makes me feel better about the entire Noodly Doodly community.
Metal Hammer has the story, including video of the "Gilligan's Island" drum set. I'm happy to report to you gear nerds that the new kit is Tama and Sabian, a solid step up from what he was playing.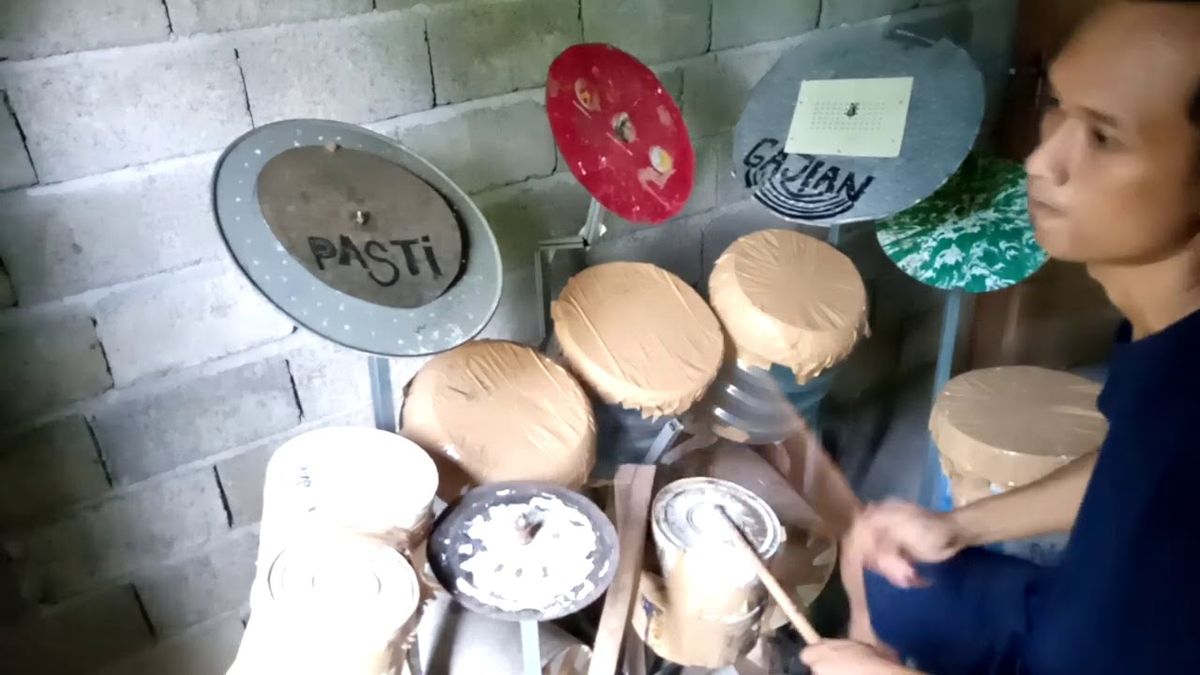 Indonesian drummer Deden Noy - whose covers of Dream Theater songs played on a homemade kit have gone viral - will be getting an upgrade courtesy of Mike Portnoy
www.loudersound.com