...and the search function isn't helping much. Please excuse me as I am a noob when it comes to cymbals. I think I may have a 50s Zildjian ride cymbal.
Would a "small stamp b" 50s Zildjian be late 50s?
Would a 20" sizzle ride from that era have had 6 small rivet holes originally?
Would such a cymbal have been machine lathed and hammered, and then hand drilled?
As you may have guessed, I recently picked up an older Zildjian cymbal, and I want to know more about it. Any info helps.
Here's the stamp, which is 1 1/4 inches tall-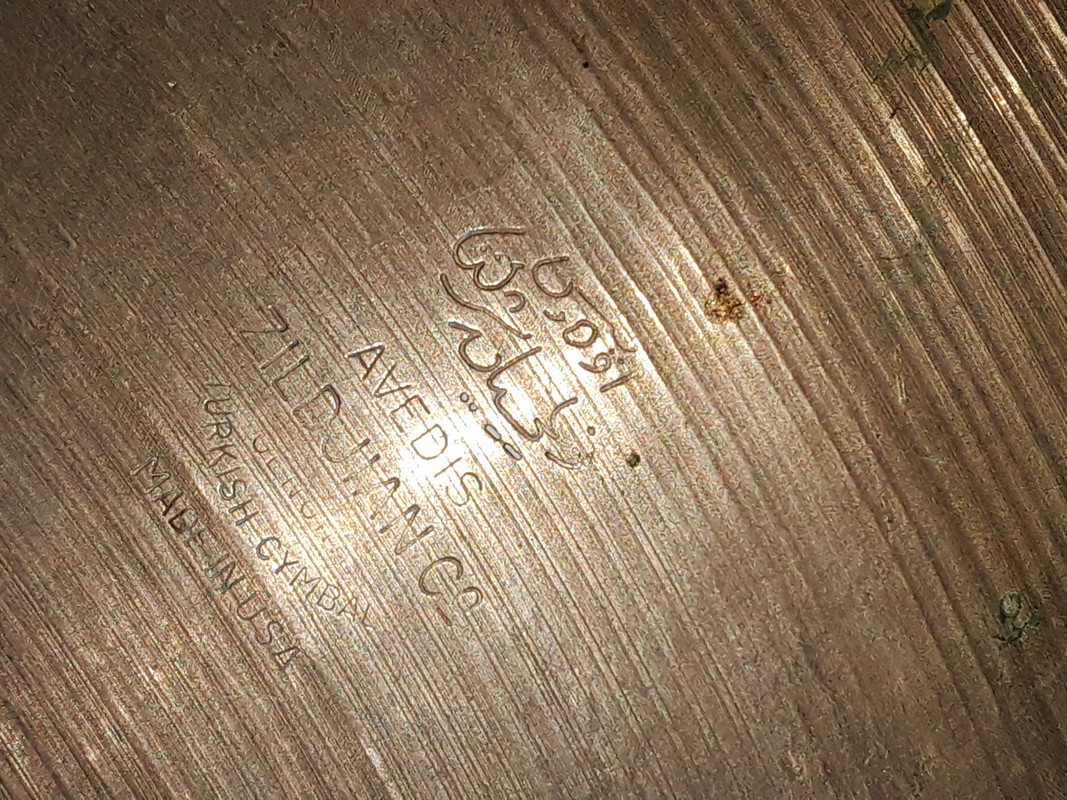 It has six small holes roughly equally spaced, about an inch and a quarter in from the edge. It will probably get a good soak in some water and Dawn, it will get dried, and then it will get hit a little.
Thanks, all.