Joined

May 10, 2008
Messages

55
Reaction score

0
new kit purchased memorial day!!!!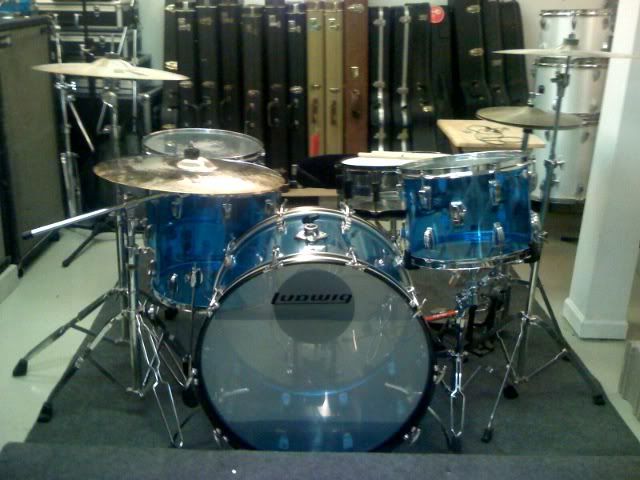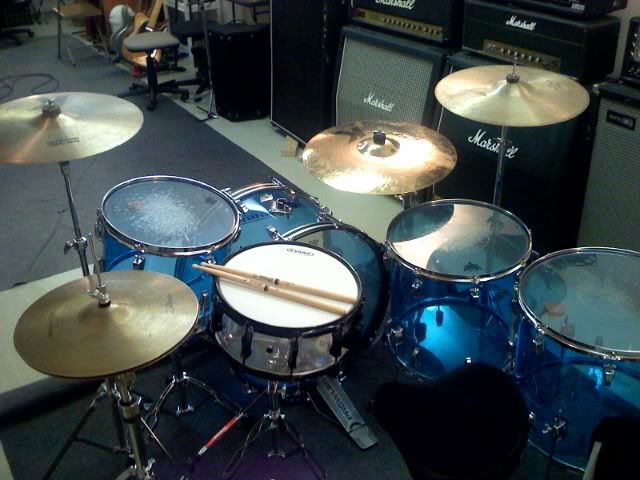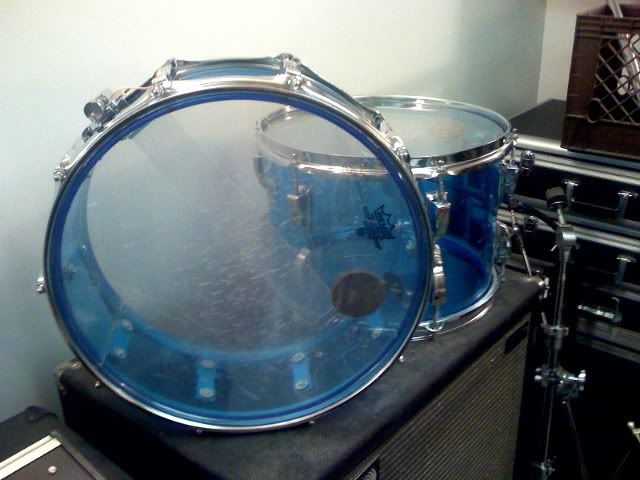 i was able to score a set of very early blue ludwig vistalites.
6 digit serial numbers, which means first year.......cool to a gear
nerd like me.
24, 13, 14, 16, 18, 14x5.
It has a few scratches, but nothing serious.
Thanks to a few patient individuals who were up for some drum
education and hand holding, i knew the right questions to ask, and the
right things to look for.
These are in damned good condish for the age.
I have kind of tuned them up a bit---but i didn't have the time today
to really go all into it.
I knew i'd want a ported head, so i ordered this:
http://www.interstat...81992&langId=-1
we'll see how it sounds.
regardless....i am jazzed, and then some.