Joined

Dec 30, 2017
Messages

3,060
Reaction score

3,827
Location
The machine came into being in 1931 when American composer
Henry Cowell
—in search of a means of translating his increasingly complicated rhythmic pieces—contracted Leon Theremin,
inventor of the musical device that bears his name
. Theremin came up with the Rhythmicon, "a quirky, clunky, keyboard-based machine that was able to play complex polyrhythms in precise loops,"
writes Peter Holslin at the Red Bull Music Academy Daily
.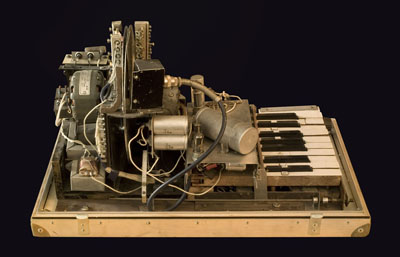 Maestro Rhythm King. I do not think of the Rhythmicon, nor did I know it had existed until very recently. I doubt many people have ever heard of it, yet it can probably claim the title of the first drum machine—or at least first rhythm machine—ever built.
www.openculture.com