Ludwigs in the Basement
Platinum Supporting Member
Joined

Feb 17, 2015
Messages

3,815
Reaction score

1,660
Location
Sweetwater Music has graced us with a Top 7 list of the Drum Sets That Changed Music Forever. Since seven is such an odd number, I've expanded it to the 10 Drum Sets That Changed Music Forever ahead of the article from Sweetwater.
What Additions Would You Make
The 7 (or 10) Drum Sets That Changed Music Forever
Ludwig Black Oyster Downbeat – Tragically, Paul McCartney lost his life in a car crash just 22 months later.
John Bonham's Vistalites/Keith Moon's Zickos Acrylics. Would love to see Jeff Ocheltree tune these up again.
Yamaha Recording Customs – I'd endorse these for life in exchange for Yamaha's V6 4.2-Liter 300 HP outboard boat motor.
Gretsch USA Custom – Made in Ridgeland, SC (Pop. 4,036).
Simmons – A bit like Ludwig sales skyrocketed after Ed Sullivan, but this fuse was lit by Landscape performing "Einstein A Go-Go" on "Top of the Pops."
TAMA's Superstars – TAMA means "F-ing Slayer!" in Japanese.
Buddy Rich's Radio Kings – Though he famously burned his drumsticks to promote his singing career, BR never set fire to his Slingerlands (though he was a promiscuous endorser).
NOT INCLUDED ON SWEETWATER LIST
Peter Criss Pearl "ALIVE" Silver Concert Tom Kit – The reason you're searching eBay for bottom hoops again.
The TAMAs in Nirvana's "Smells Like Teen Spirit" video – Made moth-eaten sweaters and power toms cool again.
The 2112 Chrome Slingerlands – Began the can't-see-the-drummer trend that peaked a decade later.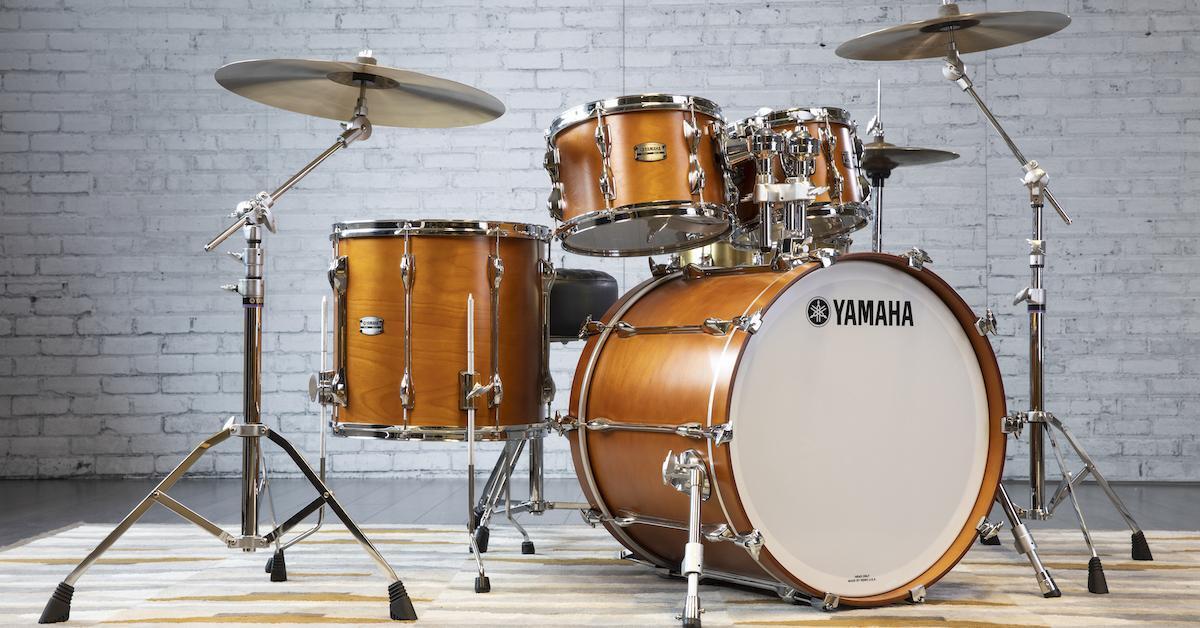 Once in a blue moon, a drum set comes along that has as much impact on the music scene as the player behind it. Here's a look at seven of our favorites.
www.sweetwater.com